I recently attended the TAFE NSW event Enage2015 themed around online learning. One of the keynote speakers, Tim Kitchen from Adobe previewed the newly released Presenter Video Express 11 product. Looks like fantastic easy to use tool for trainers to create polished video mobile ready HTML5 resources using a laptop, webcam and a USB headset. Check out the promo video.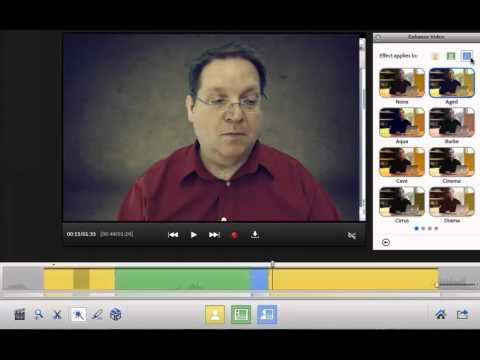 Here at Sydney TAFE we even have 2 green screens setup you can use to create your snapshot and impose an alternate background image. They are in Ultimo library DG-64 and St George library B1.19. Talk to the librarians who can book the room and assist you.
Currently both Adobe Presenter Video Express 11 & it's companion product Presenter 11 are not yet available under the Enterprise or Work from Home DEC Adobe licence agreements however I image they will at some point.
Adobe Enterprise Term License Agreement Software
https://detwww.det.nsw.edu.au/it/software/catalogue/adobe/adobe_ea.htm
Work At Home Software
https://detwww.det.nsw.edu.au/it/software/softwareinfo/workathome.htm
Adobe Presenter Video Express 11, unlike presenter is available on the MAC OSX platform and exports to mp4 so you can upload it to either Equella or Echo360 for use in a LMS.